Necta is pleased to announce a small yet significant revolution in the aesthetics of its vending machines.
..
 At the trade fair event scheduled in Rho from 13th to 17th October, Necta will present its ground bearking Out-of-Home solutions for both HoReCa and Vending markets.
..
Here comes the K-range effect!
..
The international event Vending Show 2023 opens its doors in Paris from June 21 to 23, and the EVOCA booth will take you into the future of Vending.
..
Based on our leadership position, Necta will participate in HIP 2023 from 6 to 8 March in Hall 5 of Ifema - Madrid, to show the visitor our wide range of products and services that best suit their needs.
..
Are you looking for an easy and immediate tool to calculate how much you can save with the latest generation of Impulse Necta distributors?
..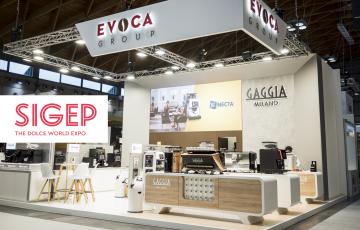 The unmissable appointment is at SIGEP, the international Trade Show of Artisanal Gelato, Pastry, Bakery and Coffee World, from January 21 to 25 in Rimini.
..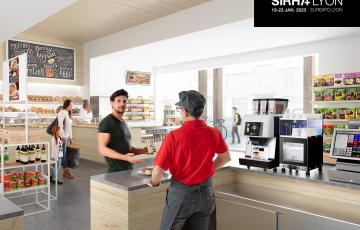 EVENTS
02
January 2023
Eurexpo Lyon
Come to the 2023 edition of the Sirha, the world's leading food service and hospitality event!
On this occasion, you will meet the professional team of Evoca France, who has been working in the sector for nearly 20 years.
..
Necta Impulse range complies with new European legislation which, as of January 1, 2022, banned refrigeration equipment that uses HFC gas, which is extremely
..